Discover my story from child to expert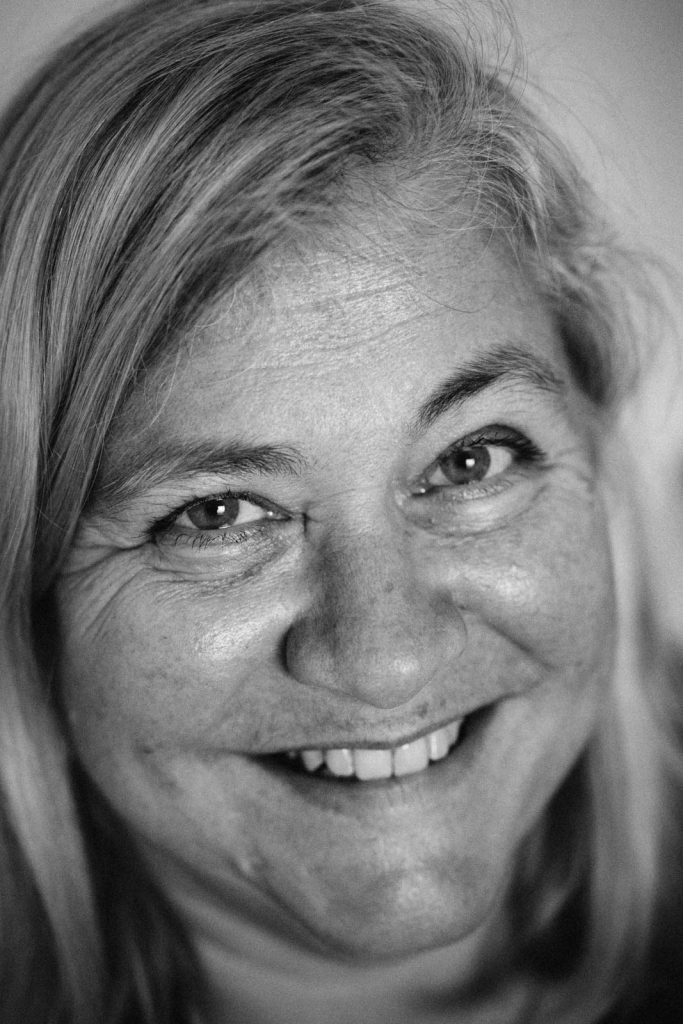 How it started
My professional career began at age 10 when, every Saterday, I cleaned my father's store for 5 francs at a time. By walking around there a lot and believing that there are no limitations, I became proficient in everything that was needed to operate my father's business, a filling station. I have amazed many a customer with my dexterity in changing wheels, repairing tires and changing oil. I can tell you: as a 12-year-old girl in the early 1970s, this was rather extraordinary. 
When I turned 17, I had to choose a topic for my maturity thesis. For me, this was clear. I was going to write about my life motto: ""If you really want it, you can get it"
Until now, I have shaped my life according to this motto. In my choices, I have always been guided by this slogan.
Before I knew the theory of the profession, I understood that you cannot become happy if you are guided by the obstructive thoughts of yourself or others.
When I turned 18, I hesitated for a long time about what I would study next. After much deliberation, I ended up with a Licentiate (which is now equivalent to a Master's degree) in Law. I chose this course, thinking that I wanted to keep my options as open as possible for my later life. My law studies, together with those of the fiscal college, have led me to start my real professional career at KPMG in Antwerp at the request of my fiscal law professor.
At KPMG I learned an incredible amount about the ins and outs of business. I gained insight into how best to run a company, but also into what not to do. 
A mistake
To this day, the knowledge I gained at KPMG forms the basis of my further professional career. I succeeded in becoming an auditor at the age of 26. It soon became clear that the human aspect of this job really appealed to me, but at the same time I also realized that there was too much administrative work involved for me. 
In an attempt to change this, I made a move to the Intervention Fund for the Exchange Companies; part of the then Banking Commission. This move was clearly a mistake. After only two weeks, it was crystal clear to me that this was definitely not where my heart and therefore my further career was. 
It became increasingly clear to me that I wanted to work more in line with who I am. Values that I give priority to in this context are freedom, autonomy, self-determination and family. Working as an independent entrepreneur, on this basis, was the most obvious. At that time, I had three options in mind. I could: 
start a business auditing firm

start an accounting firm

or take over my parents' filling station. 
I coached avant la lettre
At that time I already had three children and a fourth was being planned. As a result, the choice was quickly made. I took over my parents' filling station. 
This choice gave me the most opportunities to develop a career in line with who I am and according to my values and my responsibilities as a young mother. 
The filling station adventure lasted 15 years, turning one gas station into four filling stations and working with about 25 people.
When I look back on that period now I feel that I did not work. I mostly gave opportunities and mentored young people. I invariably believe that a company is as strong as the people who work there. 
For many years, I have also propagated this philosophy at Unizo as regional vice-president of Antwerp and godmother in the sponsorship project OVO.
Partly due to the great evolution in the world of filling stations, I made the choice in 2005 to refocus on becoming a full time professional coach with the goal of making my passion my profession.
Professional Coach
So said, so done. I embarked on a long series of training courses to legitimize my position as a professional coach. Once a lawyer always a lawyer! 
The intensive three-part ROOT-GROW-BLOOM training from Training & Coaching Square has made it possible for me to establish myself as a professional business coach and to dare to do so. During this training it quickly became clear that the coaching attitude and skills are right up my alley. This made it a logical step to accept the request from the ladies at Training & Coaching Square to join them as a committed freelance trainer.  
At the same time, it allowed me to refine my passion, theoretical knowledge and skills around coaching. 
This whole story culminated in obtaining the degree of Master Certified Coach with the ICF. From my own company Van Bladel en Partners I focus myself 100% on coaching executives, business leaders and coaches.