Anyone who wants to feel and reflect in order to become a better version of themselves.
Anyone who hopes
for a quick fix
that the coach will answer all the coachee's questions
that the coach will give them a bag full of tips and tricks
A coach does not have a magic stick to solve or make disappear all the problems, difficulties or questions in this world.
A one-to-one professional relationship based on equality. The focus of the conversations is entirely on the coachee and the topics he/she wishes to address.
The ultimate founder of coaching in the way I use it is Socrates. Both Socrates and I start from the great belief that all the answers to the questions people ask themselves or struggle with are already present within themselves.
As a result, the art of coaching is primarily to get the other to discover his own value by asking out-of-the-box questions. Some of these questions may be on the cutting edge and may cause a sense of discomfort or even a sense of exposure in the coachee.
Coaching always aims at some kind of change for the benefit of the coachee. It is precisely by asking those tough questions and even confronting them that the coachee can overcome his obstacles and resistances. The content of the conversation, that is, what it is actually technically about, is completely controlled by the coachee. 
The coach's role is to use typical coaching skills and attitude to lead the conversation so that the coachee leaves his familiar, well-trodden paths in order to arrive at new insights.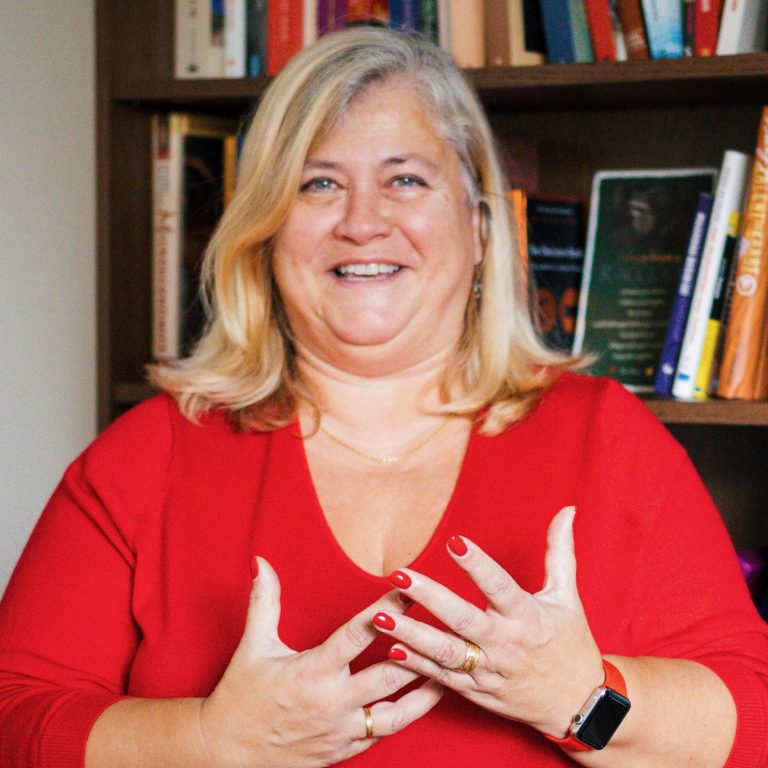 Since coaching is only effective if the coachee is willing to make a long-term commitment to himself, we speak of a coaching process consisting of different sessions.</span
The first step in this coaching process is the intake meeting.  In this conversation, both parties get to know each other better and an initial exploration is made of the topics to be addressed.
The main part of the coaching process initially consists of about 7 to 10 coaching sessions of one and a half to two hours. In each of these sessions 1, 2 or sometimes 3 topics are addressed. To conclude the process, there will always be an evaluation interview that takes a closer look at the whole process and the evolution of the coachee. After this evaluation conversation, a decision will be made whether to conclude the program or to extend it with a new series of coaching sessions. For this new series new goals will be defined.
I have been fortunate to be coached by Katrin when I needed the strength to really want to go for something. For me, her talent as a coach lays in the fact that through her incredible presence and warmth as a coach she can bring instant clarity to beliefs and patterns that are at play. In addition, Katrin has the gift of being able to go straight to the essence together with the coachee. Every day, I am still grateful to Katrin for the enormously enriching coaching moments I have had with her.
I have enjoyed a coaching journey with Katrin in 2019 and for me this was a very special experience. I've assumed (wrongly) I could predict what would happen in those sessions and what I would get out of it. But it was much more then expected. Katrin offered me the opportunity to share my beliefs and challenged me on how limiting they sometimes were. She held up the mirror and comforted me that what I saw was not needing any judgement. She gave me reflections and actions adjusted to who I am as a person. And what was really important for me to build the needed trust was that she also opened up about herself and create a truly honest dialogue. My coaching journey with Katrin has offered me insight, peace of mind and confidence. A big thank you, Katrin!
More information about coaching?